Development Log #2: Telling a Story
---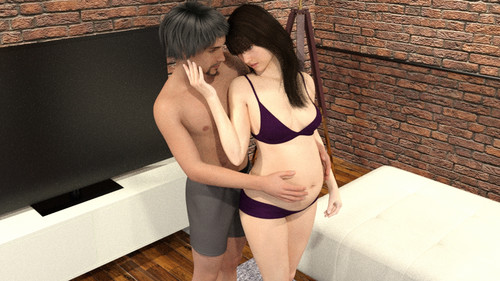 Aren't they cute?

General Practitioner is many things, but it's mainly a Visual Novel. The primary element of each Visual Novel has to be its story (or its stories!), there's no doubt about that. And telling a story requires imagination but also a sound likelihood to reality.
Of course sooner or later in the story you'll have to deal with Elisa's pregnancy. You can of course skip all her content if you deem so, but if you try and follow her path you'll have to deal with the various phases of her pregnancy (namely "Trimesters").
Pregnancy is a special and challenging part of a woman's life, it's pure joy mixed with sorrow and sometimes even anger. Hormones get crazy and it's not always easy to deal with the strong emotional tsunami they bring.
Elisa's pregnancy in General Practitioner merely scratched the surface of that until now: with the next update to the game you will face some situations I (and most guys) faced when my wife was pregnant. There will be humour, because pregnancy is joy, happiness, expectation and there will be tears because pregnancy is doubt, fear, lack of self-confidence.
I hope you'll enjoy Elisa's story as I enjoyed writing it and I'm looking forward from hearing your thoughts about this!