0.0.17 update available on Patreon for 20$ pledgers
---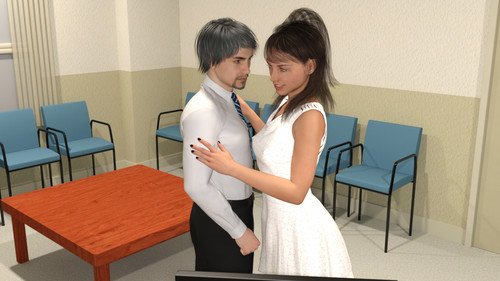 Deepen your bond with your relative as her story progresses. The two of you will have to face a murder mistery with a story that starts as Erika's but then takes a whole different direction!

Meet Christina, an interesting new character and possible romance option for the doctor. Available a full dating system with her with many conversations and choices and featuring full sex scenes as well!
Solve 2 new medical exams: Alexandra and Summer and try to make them at ease while undressing them for medical purposes!
Play Teenagers Random Examinations with 10 new patients and 40 randomly generated ailments to treat!
Try out the new "Energy" feature. This is a work in progress that will require feedback from you to balance the game properly!
Try out new sexy scenes with Erika, now unlocked in the full game!
Take a look at the brand new "Gallery" to view the game's art without interface elements! (Work in progress)
Play with the new doctor character model made with Daz3D's Genesis 8 figure!
You can find the complete changelog here and the download in the patron-only post. Thank you very much for supporting the game!




Comments
Log in with itch.io to leave a comment.
Are you going to post the latest version on this website for sale?

Yes I do, like every update I made so far.
Patrons get the content sooner than public release, usually 4/6 weeks before.