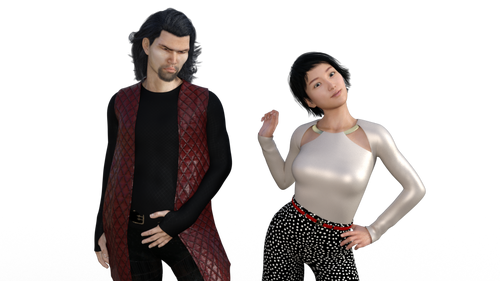 In 0.0.14 you will play through a whole chapter where Kiko's Father, Mr Xuan, will behave differently according to your previous in-game choices.

If you blackmailed her daughter he won't give you much choice and will basically force you to serve his deeds. However, you can still ask for help to a certain friend, provided you haven't stolen her wife...
If you behaved nicely with Kiko and respected her virginity, Mr. Xuan will come with a smile and a very nice business proposal, however something smells fishy as he gets more than a share of your incomes.
Finally, if Kiko is your girlfriend, join her and Mr. Xuan to a formal dinner at their place where he will discuss with you about some less shady business proposals. You can refuse of course, but how will Kiko react to that?
In General Practitioner your choices really matter and unlock story paths that won't be available at the first playthrough, requiring you to re-play the game to unlock all possibilities (or load a previous save, that is :) ).