Update 0.0.12 announcement
---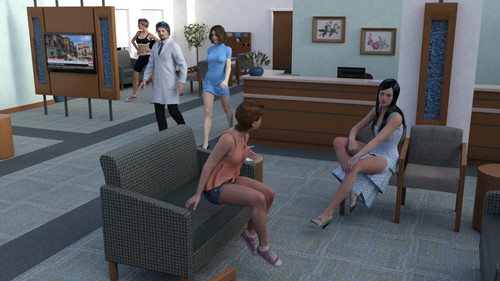 I'm very excited to announce you the next update to General Practitioner - nicknamed "Choice and Consequence".

This update will feature the following:
- New story arc featuring a returning character who brings BIG news about her own life and the maybe the Doctor's, if you made certain choices in the past...
- Three new scripted medical examinations
- Live together with Elisa with 20 new interactions
- First Release of the Random Examination Project featuring Kids! The Random examination project won't be available for free until completed and will be released separately for $5+ patrons only.
Once completed, the Random Examination Project will allow you to play medical examinations EACH TIME you go to the clinic, without "idle" days.
The "Kids" release will feature 32 different ailments you will be able to diagnose and examine, with 10 different character archetypes (5 male, 5 female).
More importantly, story chapter and scripted exams will be released FULLY to 20$ patrons and then to other tiers, without having to wait the last day for the complete experience.
Release Plan as follows:
20$ patrons early release: March 16th 2018 full release 10$ patrons mid release: March 24th 2018 full release 5$ patrons pre release: March 31st 2018 full release Free public release: April 23rd 2018
Random Exam Update: sometime in March for 5$+ patrons