New "undress" gameplay mechanic in Medical Exams
---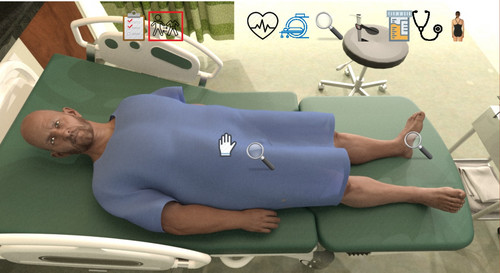 As game development progresses I started to wonder about the "undress" mechanic. In the first exams you had to ask patients to disrobe after interviewing them, and the choice of undress remained until you had to examine a certain body part which required them to undress.

This way the patient's mood was never tested properly, nor did her shyness, wasting a nice gameplay opportunity.
So, starting with 0.0.11's first exam, Aria, you will be able to click a new icon shown in the picture above) and ask your patient to remove clothing as you see fit for your next exam. If their comfort level is low they could refuse to undress at all, preventing you to fulfill certain examinations and complete the exam 100%
You will need to plan ahead what you're going to examine, since starting with a genital exam for a shy patient who came for sore throat will abruptly end your chances to complete the visit at all! Instead, building their trust question after question, exam after exam, will result in a more satisfactory and realistic visit.
With each update even older exams will include this feature, so stay tuned for further updates!
Be safe and healthy.